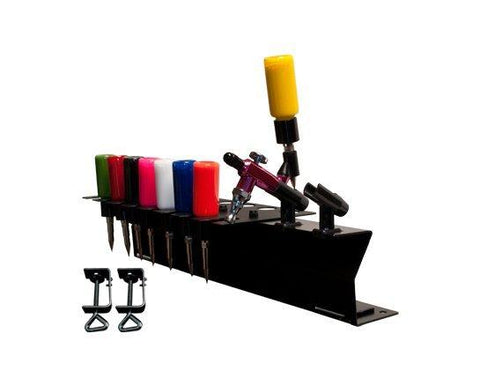 Z-8 Airbrush Holder for ZeroG
The Z8 airbrush holder for ZeroG allows the artist to switch between colors using one hand when using the ZeroG airbrush and 8 color cartridges. Yet, the holder can hold and store up to 16 color cartridges and 2 airbrushes. The color cartridges and the airbrushes stay put in the Z8 airbrush holder thanks to its locking mechanism allowing for easy and flawless transportation of you entire airbrush station. The Z8 for ZeroG is supplied with 2 clamps that attach to a surface up to 3 inches thick.
*Products shown with the Z-8 are not included.
---
We Also Recommend