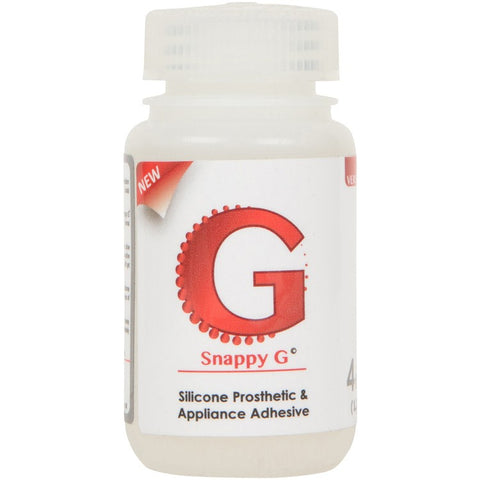 Mouldlife Snappy G II Adhesive
Snappy G II  which is a Silicone Adhesive similar to Telesis which has superior strength and low viscosity formulation, incredibly powerful and non-irritating.
The solvent used is very safe and slow drying (applying a thinner layer will speed up the drying process). The slower drying time makes it very popular for artists applying large prosthetic pieces.

Directions: Always apply a thin layer to clean, dry surface. Allow to dry and press firmly. Snappy G is a pressure sensitive adhesive and by combining pressure with heat, you will get the best result. Can be thinned with Snappy T Thinner.
---
We Also Recommend