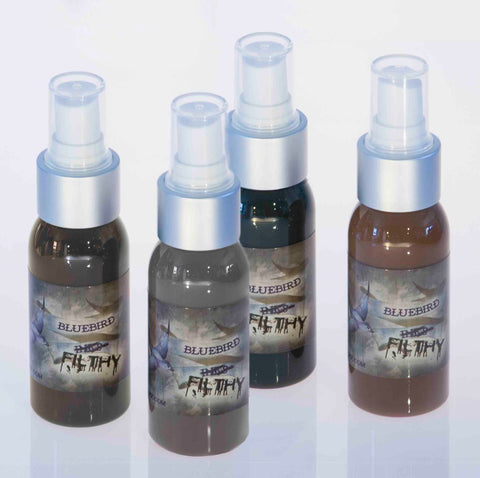 Filthy 60mL
We all love great products. So when we say that Filthy is quite possibly the strongest, longest lasting 'dirt' in the world, we mean it.
Our formula contains unique, slow-drying solvents that give you time to spray, rub, stipple, smudge and work the product into the skin.
~ Thin with alcohol for subtle lived-in effects.
~ Build and work-up for textured 3-D effects.
Use a combination of colours for extra depth.
Can be layered with cosmetic dusts and artificial perspiration.
Remove with Vanish, Clean Up, or other professional cleansers.
Comes in four colours - Oily (a greenish-black) and Muddy (a reddish-brown) and NOW AVAILABLE - Gravel (a soft taupe) and Grime (a neutral ash brown).

---
We Also Recommend